Services
Bay State Upholstery provides skilled craftsmanship on all furniture reupholstered, built and altered for residential and commercial furniture.
Our skilled Craftsmen will strip your furniture to its frame if necessary, repair, and re-tie its springs, replace the old and create a new and longer lasting piece of furniture.
Bay State Upholstery offers free estimates, pick up, and delivery within the local area.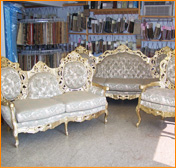 We reupholster not only furniture but
Head Boards
Window Boxes
Commercial Curtains (Dentist and Chiropractic chairs)
Office Chairs of all types
Stage Coaches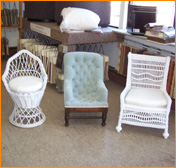 Materials offered
Ultra suede

Naugahyde

Ultra Leather

Plaids

Solids

Floral

Velvets

Stripes

Vinyl

Leather Upholstery Hides

Tapestry

Fabrics Galore!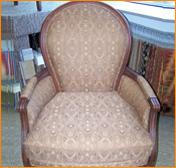 Choose from a variety of decorative trims or leave it up to the experts.
Bay State Upholstery has provided the highest quality of reupholster for doctor's offices, churches and funeral homes.
Call for a free estimate today! 1-978-681-8648 or email .
baystateupholstery.biz
baystateupholstery.CO
baystateupholstery.info
baystateupholstery.net
baystateupholstery.org
baystateupholstery.us